The new Spring Summer 2018 season starts off with kidswear brand Hundred Pieces winning the "Best in France" prize by  MilK magazine at the recent Playtime Paris tradeshow. This independent French brand for children and teens proposes 100 styles that are easy to wear. All clothing is made in Europe, using soft fabrics including 100% organic cotton. For the upcoming Spring and Summer months, Hundred Pieces presents their collection in the form of a newspaper with headlines including: Smile Man, La fille du futur, Peach and Love, Highway to Hug, Weird is Cool, Summer Crush, Super Powers, Hi Five, Flash, I'm from the cosmos, Refuse to Grow, Jurassic Computers, and Strange Things. Inspired by long summer days and graphics reminiscent of the 80's and 90's, your children will surely adopt Hundred Pieces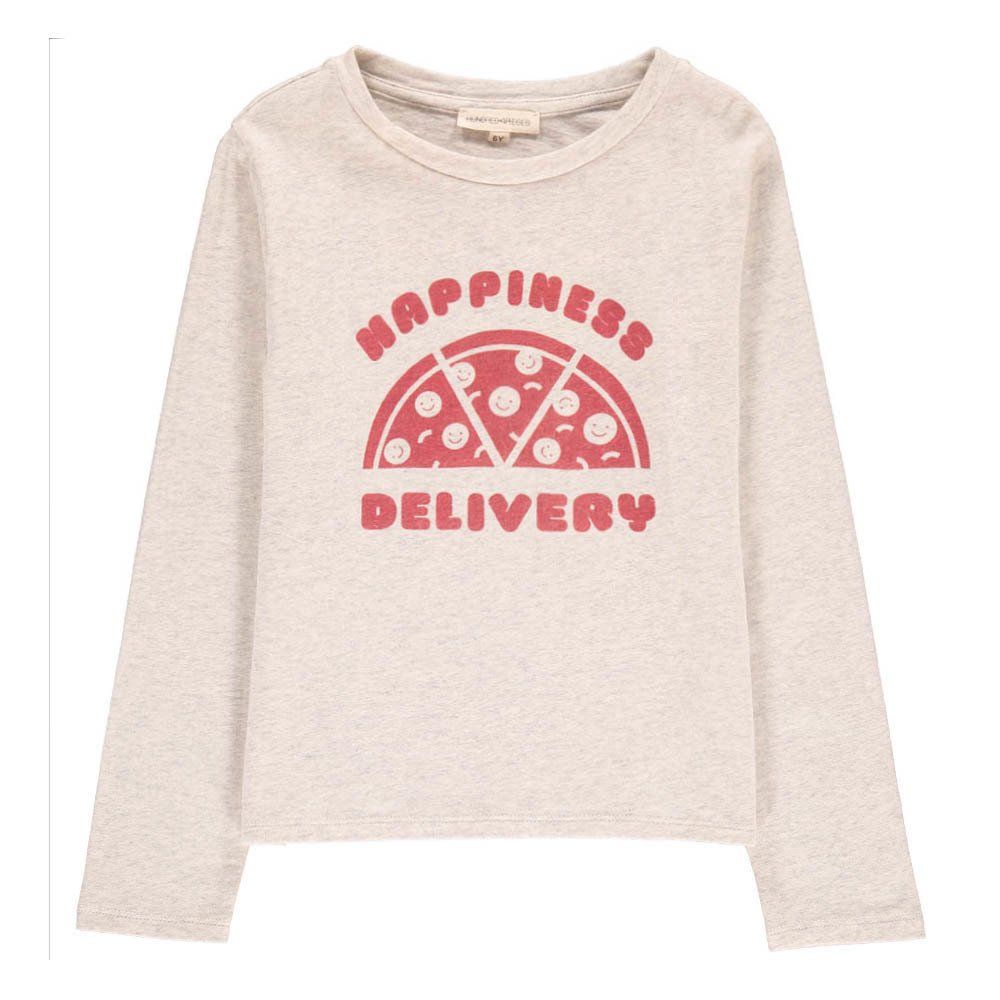 in their summer wardrobes!
Here are a few must-haves from the new collection:
Extraordinary People Sweatshirt / Jurassic Computers T-shirt / Summer Crush Sweat Playsuit / Refuse To Grow T-Shirt / Striped Slip Dress / Kids Power Zip-Up Sweatshirt / Light Denim Trousers / Candy Shirt Dress / Cotton Gauze Dress / Sweat Summer Crush / Honey Maxi Skirt / Fille du Futur T-shirt
Miss L wears the le Fille du Futur T-shirt & Little G wears the Jurassic Computers T-shirt with the Light Denim Trousers.
SaveSave
SaveSave
SaveSave
SaveSaveSaveSave
SaveSave
SaveSaveSaveSave
This post is also available in: French